11/01/2021
CosmeticBusiness
Cosmetics in Paper Fibre
Papacks Develops a Plastic-Free Packaging Solution for Creams
With their "Refill Caps", packaging manufacturer Papacks has unveiled a brand new solution for plastic-free cream jars. They consist of plant fibres, moulded into shape through fibre casting before being coated with a specially developed organic coating. According to the manufacturer, both can be disposed of in paper or organic waste after use and remain 100 per cent compostable and biodegradable by microorganisms.
100 per cent Plastic-Free
No plastics or bioplastics are used in the barrier coating, the company states. All of the additives used to create this coating are therefore derived from nature.
As well as being used as "refill caps", the packaging can alternatively be used as a jar when fitted with a separate screw cap.
Massive Production of Paper Fibre Mouldings
Papacks specialises in packaging and product solutions for the technical, food and pharmaceutical industries made from paper fibres. Today, the company is headquartered in Cologne and its production takes place at two locations in Germany and the Netherlands. In 2021, a third production facility, the "Gigafactory 1", is due to commence operations in Arnstadt/Thuringia. The company states that with a production capacity of 180 million units, this will become Europe's largest production site for paper fibre mouldings for certified primary packaging in the food and medical/pharmaceutical industries.
Source, photo: Papacks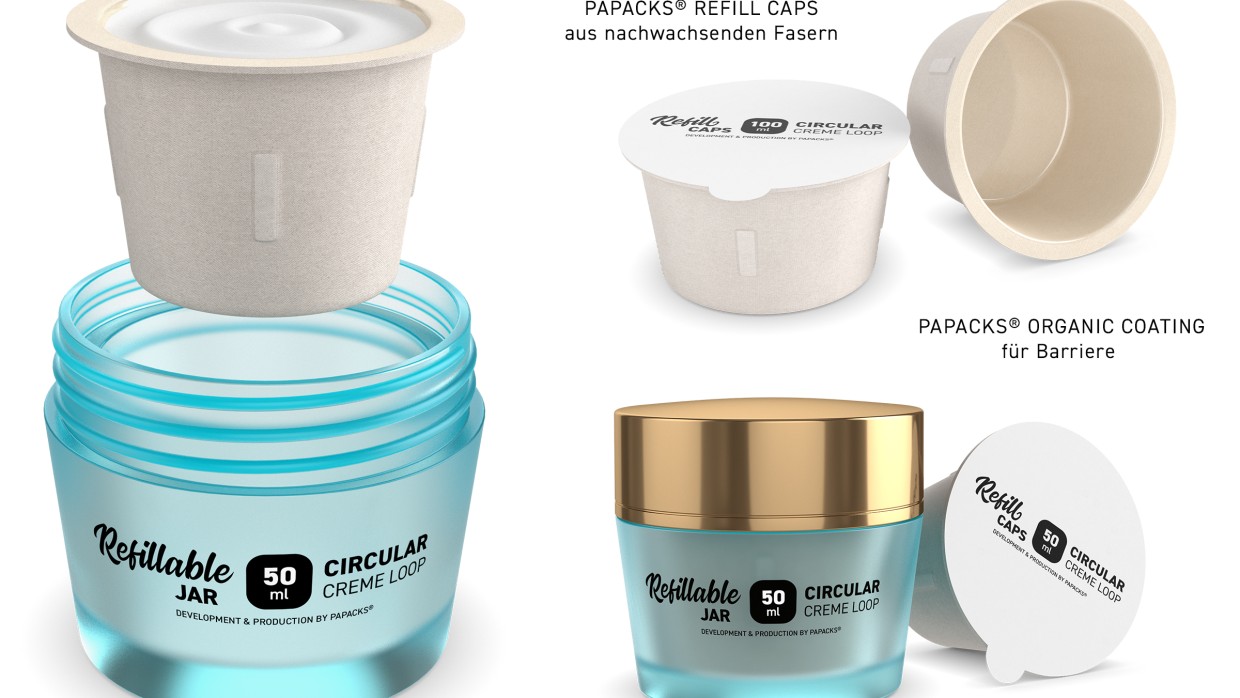 Back to all news