14/09/2022
CosmeticBusiness
Cosmetic Pencil With Plant-Based Barrel Instead of Plastics
The Bio-based Material Holding the Sensitive Ingredients
German makeup supplier Schwan Cosmetics has launched 'The Better Barrel'. These are color cosmetic pencils made with sustainable materials from Finnish startup Sulapac. According to the companies, the pencils were made in response to market research about the shifting demands of Gen Z and Millennial cosmetic consumers. The Deloitte Millennial Survey reportedly found out, the importance of reconnecting with nature became apparent during the COVID-19 pandemic. Consumers wanted to care for and feel in touch with nature.
Maintaining the Freshness of the Ingredients
To date, the main challenge of using bio-based materials in cosmetic pencils is that most natural materials are not capable of maintaining the freshness of the makeup inside the pencil, the companies state. For this reason, most makeup pencils today are encased in virgin plastic.
Sawdust and Plant-Based Binders
'The Better Barrel' is said to be an eco-friendly and airtight packaging that holds the sensitive ingredients. It reportedly is made with 72 per cent bio-based material, i.e. Sulapac Flow v1.8 material, derived from sawdust from industrial side streams and plant-based binders. According to the companies, this is the first time that Sulapac's plastic alternative material is being used in color cosmetic pencils.
Source: Schwan Cosmetics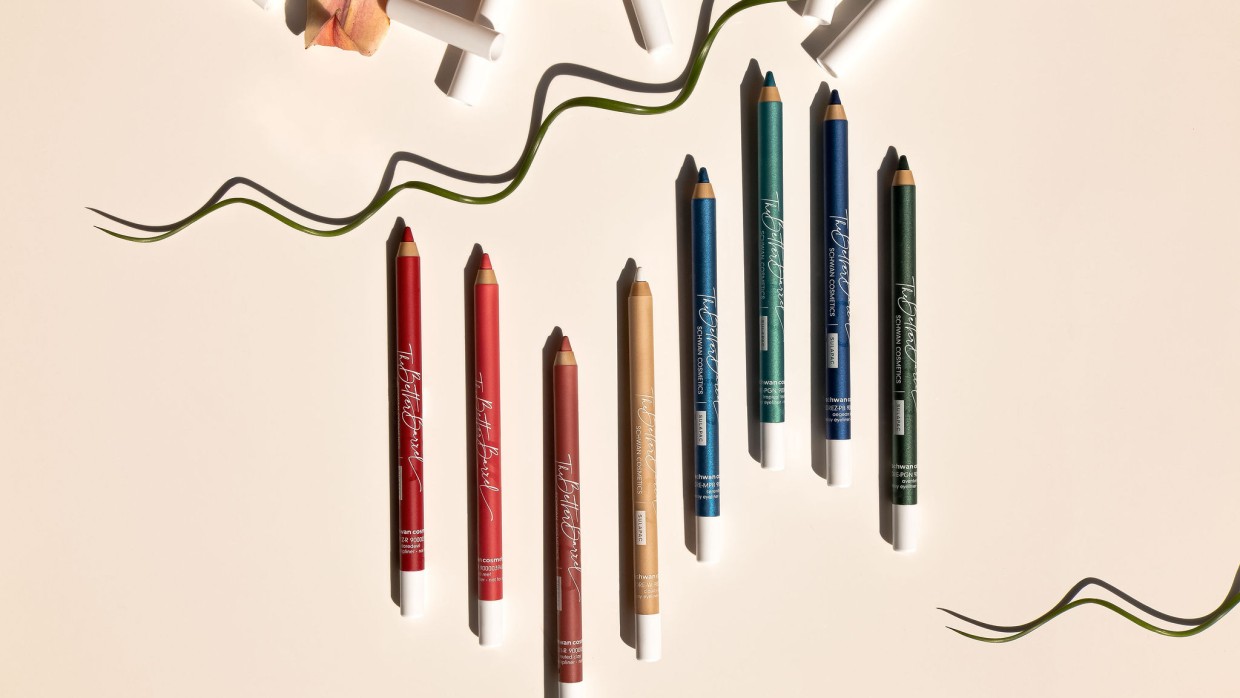 Back to all news