04/10/2021
CosmeticBusiness
CB IMPULSE 2022 BEYOND: Suggested Colours for Product Design
Now in its second edition, CB IMPULSE 2022 BEYOND once again translates the current zeitgeist into four colour worlds that look ahead to the year 2022 and beyond. The limited-edition printed colour cards serve as an inspiration tool for product design and packaging conception. The colour cards are available in the CosmeticBusiness ticket shop or at the trade show in the Innovation Corner in Hall 1.
While the premiere and first edition of CB IMPULSE could only be presented digitally due to the Corona pandemic, the latest recommendations on colours and materials by trend analyst and colour expert, Niels Holger Wien, will now be unveiled live for the first time at CosmeticBusiness in Munich on 20 and 21 October 2021.
The second edition of CB IMPULSE 2022 BEYOND translates inspiration from today's zeitgeist into four specific trending themes. Four colour cards visualise colour worlds and materials to provide recommendations and guidance on colour harmonies for future product design in the coming years 2022 and 2023.
To supplement the colour chart, Niels Holger Wien will be explaining his trend impulses in his lecture "PROSPECTS & IMPULSE 2022 BEYOND", and will also be available twice a day for personal exchanges with interested parties as part of "Meet the Expert" in the Innovation Corner.
The CB IMPULSE 2022 BEYOND colour cards can be ordered in the CosmeticBusiness online ticket shop or purchased in the Innovation Corner in Hall 1.
You can order the limited edition here .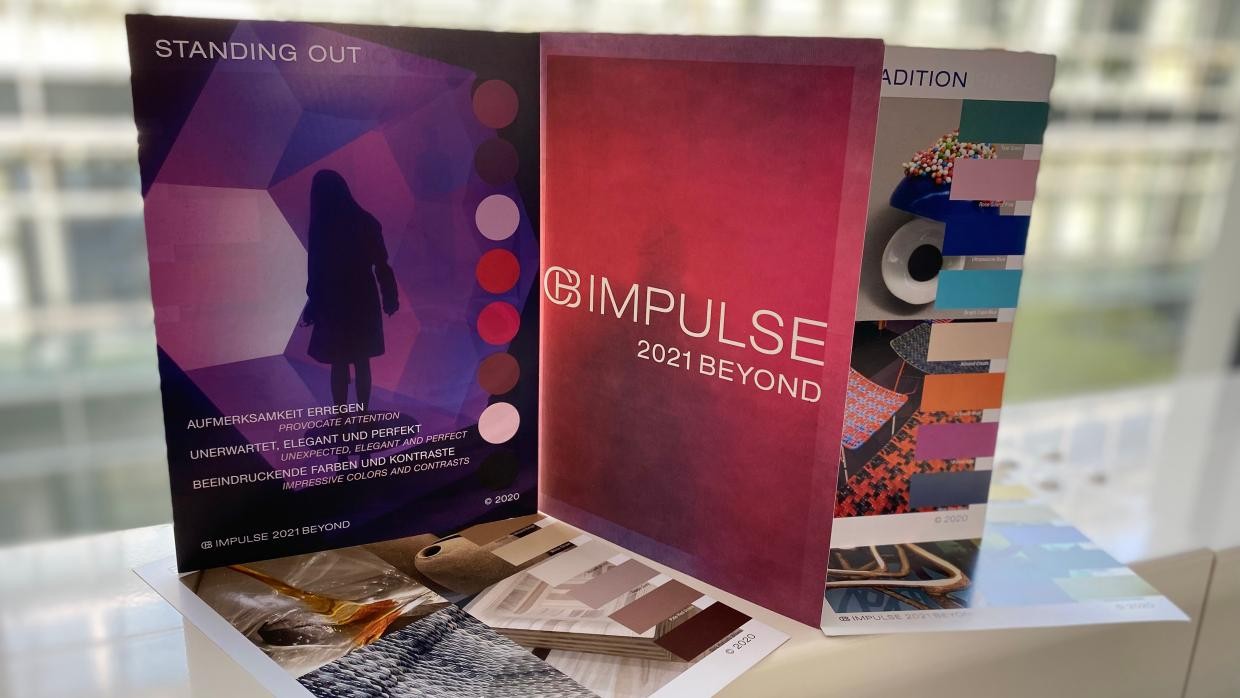 Back to all news