05/10/2021
CosmeticBusiness
Body Care in Powder Form
Startup From Berlin Focuses on Sustainability Trend Without Microplastics
A new trend is set to boost sustainability for cosmetics products. Body care powders that can be stirred to form a gel is said to enable daily hair and body care without the use of micro and disposable plastics. One of the most recent suppliers is the Berlin natural cosmetics startup Treu-Refill. Founders Eva Wendt and Christine Sehm have launched their first range of shampoo, conditioner and hand & body wash products. The startup is hoping to produce the first batch with the help of a crowdfunding campaign that has a financing target of 15,000 euros. The campaign will be running on the platform Startnext until the beginning of November 2021.
Dispenser and Subscription Included
To make the shower gel, consumers add 200 ml of tap water to 25 g of Treu powder in the refill bottle and shake vigorously. The product is then ready for use. According to the manufacturer, all cosmetics products are creamy, foam well and are easy both to apply and rinse out. All ingredients are vegan, contain neither pollutants nor silicones and are biodegradable, the startup explains.
The service includes a cosmetics dispenser that can be refilled again and again. The company states that this dispenser is made from renewable and recycled materials. Treu-Refill also offers a subscription service for refill packages to make sure that you never run out.
Source: Treu-Refill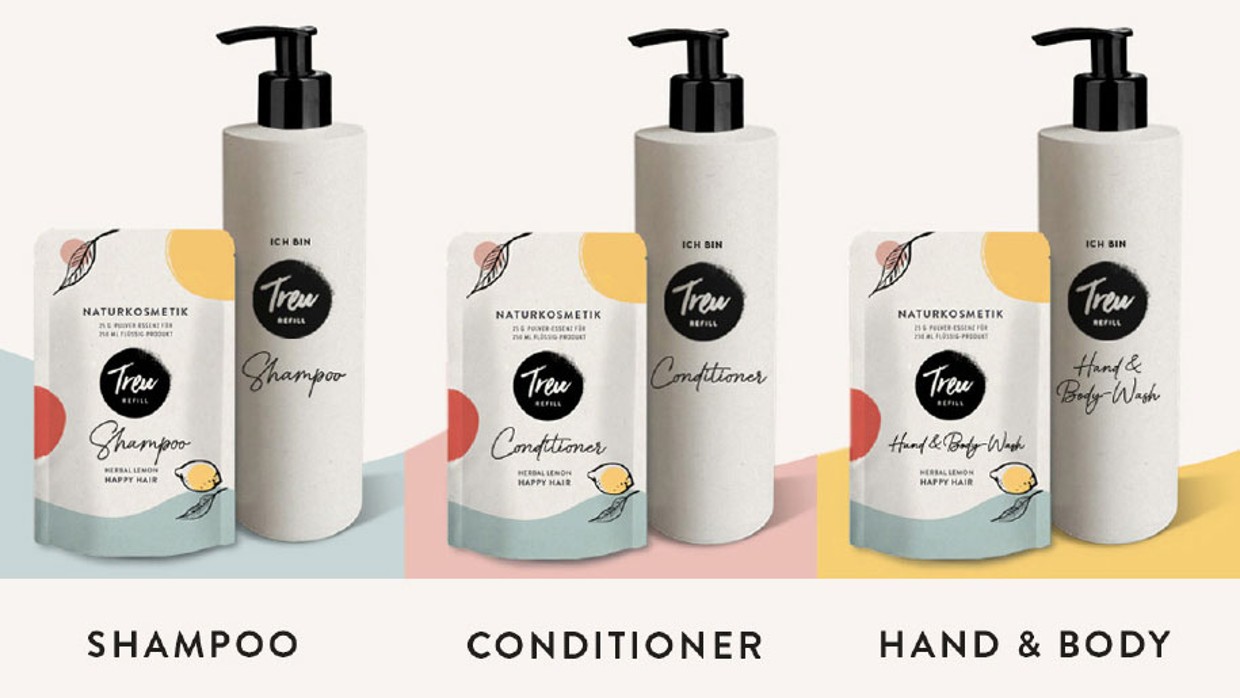 Back to all news