13/12/2021
CosmeticBusiness
Awards for Sustainable Products and Strategies
Cosmetics and Retail Companies Demonstrate Convincing Transformative Potential
The 14th German Sustainability Award was presented on 3 December. This year's competition focused on the transformative fields of climate, resources, biodiversity, society and supply chain. When selecting the winners, the jury paid particular attention to their transformative potential for a sustainable future within these fields. This included several companies in the cosmetics and retail sectors.
Biodiversity and a Special Award for Hemp Paper
One example was natural cosmetics manufacturer Privavera Life, which was the winner in the transformative field of biodiversity. The jury praised the fact that biodiversity is both firmly anchored as a goal in the company's philosophy and a focus in everyday activities. For example, local farmers around the world are supported and plant materials from organic cultivation are used. The company also claims to be raising awareness of its brand message by offering various seminars, training sessions and scent trips for organic farming partners.
Büttenpapierfabrik Gmund was awarded the special packaging prize for its hemp paper. Hemp offers a number of ecological benefits as fibres are more resistant, can be harvested and recycled more often and do not require harmful pesticides, according to the manufacturer. The special award for innovative and sustainable packaging ideas was presented for the third time by the German Sustainability Award Foundation in cooperation with the Rewe Group.
Environmentally Neutral and Foregoing Profit Maximisation
In the competition for the German Sustainability Award Design, the jury was also impressed by the transformative potential of cosmetics. Drugstore chain dm won one of the prizes for its environmentally neutral product range Pro Climate. Here, environmental impact is kept as low as possible from the outset and unavoidable impacts are later offset with the help of a renaturation project in Germany.
Oyess won the Design award for its lip care products, which it claims are 100 per cent natural, animal-free and 95 per cent certified organic. The products are also free from mineral oils, palm oil and microplastics. The manufacturer explains that the lipsticks are offered at a comparatively low price because the company is refraining from maximising profit margins and choosing instead to make its products accessible to more people.
No Water, No Unnecessary Shipping Volume
Levy & Frey also received one of the Design awards. Its powdered body care has almost 90 per cent less volume than conventional care products that usually consist of water. When using this powder variant, consumers have to add water at home. The powder bottles can be used again and again, thus reducing plastic usage by over 96 per cent, the manufacturer claims.
Source, photo: Stiftung Deutscher Nachhaltigkeitspreis
Source: Stiftung Deutscher Nachhaltigkeitspreis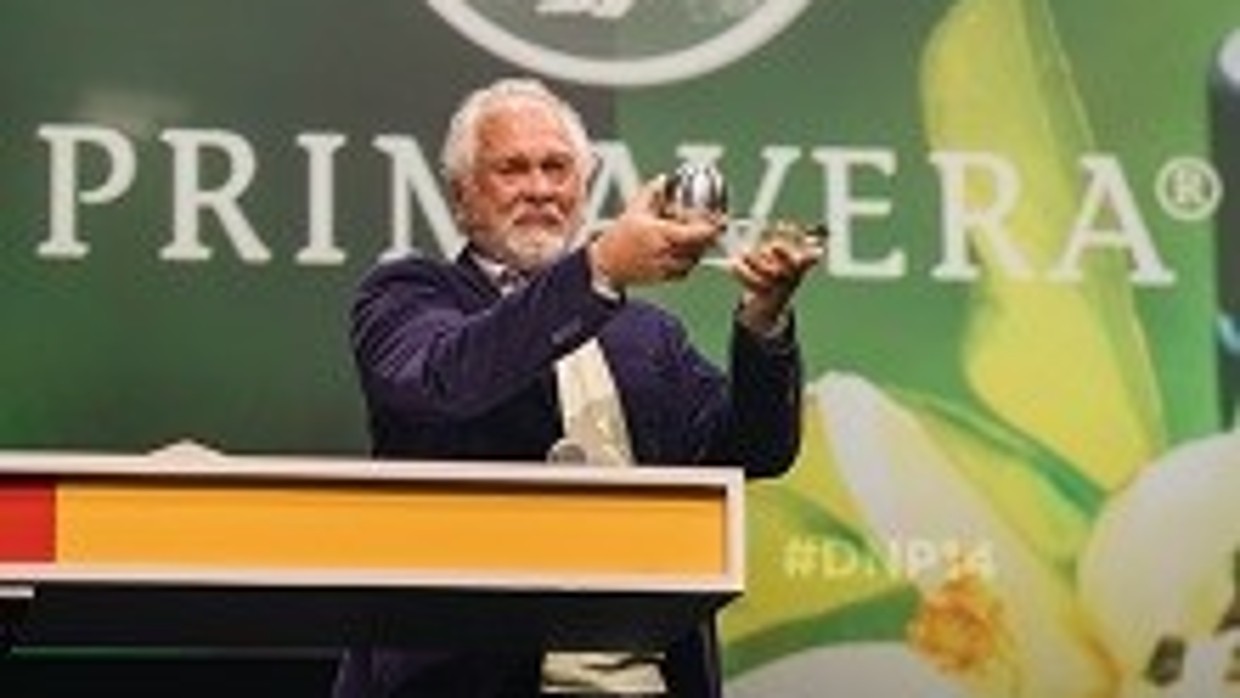 Back to all news