10/03/2023
CosmeticBusiness
Anti-Ageing = Anti-Gravity
A New Active Ingredient Is Said To Effectively Combat Sagging Skin
Givaudan aims to defy gravity with a new active ingredient. Gravityl is said to have a powerful lifting effect on face contour and to combat sagging skin and the development of a double chin as visible signs of ageing. The 100 per cent natural ingredient is obtained from the red macro alga Gigartina stellata.
Every Second Person Suffers from Double Chins and More
According to a CMI study of the company, 54 per cent of female and male participants globally develop sagging skin, double chin or loss of face contour. To respond to this relevant cosmetic need the manufacturer reportedly developed a solution to relaunch the production of key structural constituents of the skin, while fighting against the effects of gravity.
Effectiveness Clinically Confirmed
Givaudan says the active ingredient is derived by a multi-step and eco-friendly process. The enriched extract of Gigartina stellata is said to be able to relaunch key processes linked to the extracellular matrix and elastic fibre protection, and reorganising fibres in the dermis. Two clinical tests are said to have already confirmed the effectiveness.
Source: Givaudan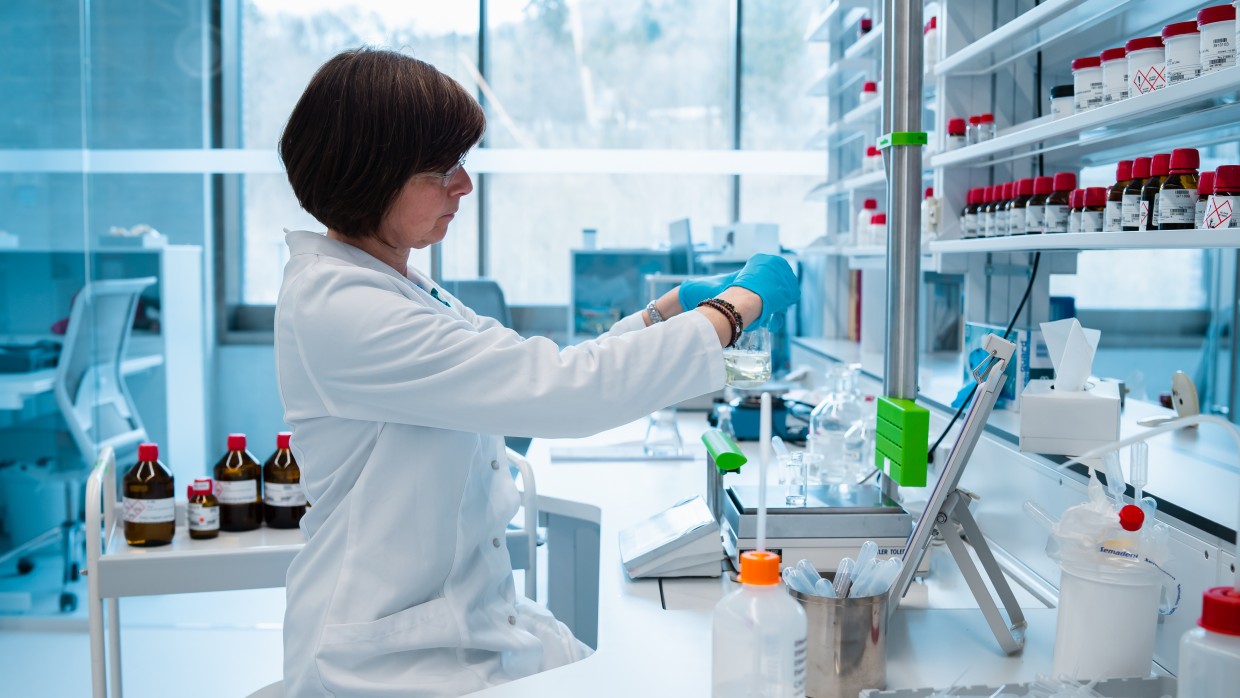 Back to all news