07/05/2021
CosmeticBusiness
Aldi Offers Innovative Refill Bottles
Nepenthes Saves 20 Disposable Bottles – Refill Bottles in Teardrop Design for Cosmetic Products
Since the end of April, the German discount store chains Aldi Nord and Aldi Süd have been offering the refillable cosmetic bottle "Nepenthes". These bottles are said to be perfect for the "Hair & Body Shower Concentrate" from the private label "Ombia", available in a refill bag. "Nepenthes" is the result of start-up funding by the discounters, with which they seek to support innovative ideas for sustainable products and packaging.
Two Years In the Making
"Nepenthes" is the brainchild of the young company Cyclic Design, which succeeded in securing the first round of the funding programme of Aldi and the Accelerator TechFounders in 2019. According to the entrepreneurs, it took two years of development before the idea for the sustainable cosmetics bottle was ready for the market.
The developers also say that the design of "Nepenthes" was inspired by the tropical plant of the same name. With its curved shape, the bottle comes without a cap and is suitable for hanging. Thanks to a screw-off base, it can be reused several times, they continue. It holds up to 250 ml and can be refilled again and again with shampoo, shower gel or soap.
Recyclable and Climate-Neutral
Over the course of a year, "Nepenthes'' reportedly saves 20 disposable bottles, claims the start-up. They consist of 50 per cent organic-based ingredients and are made of 100 per cent recyclable plastic. According to Aldi, all unavoidable emissions caused by material procurement, production, packaging and transport of the "Nepenthes" and the refill bag of the "Ombia'' concentrate are offset by supporting a Gold Standard certified climate protection project in Uganda. According to the companies, "Nepenthes'' is a local product manufactured in Germany.
Under their new private label "What's Next." Aldi Nord and Aldi Süd regularly launch innovative products from start-ups in the food and non-food sectors.
Source, photo: Aldi / Cyclic Design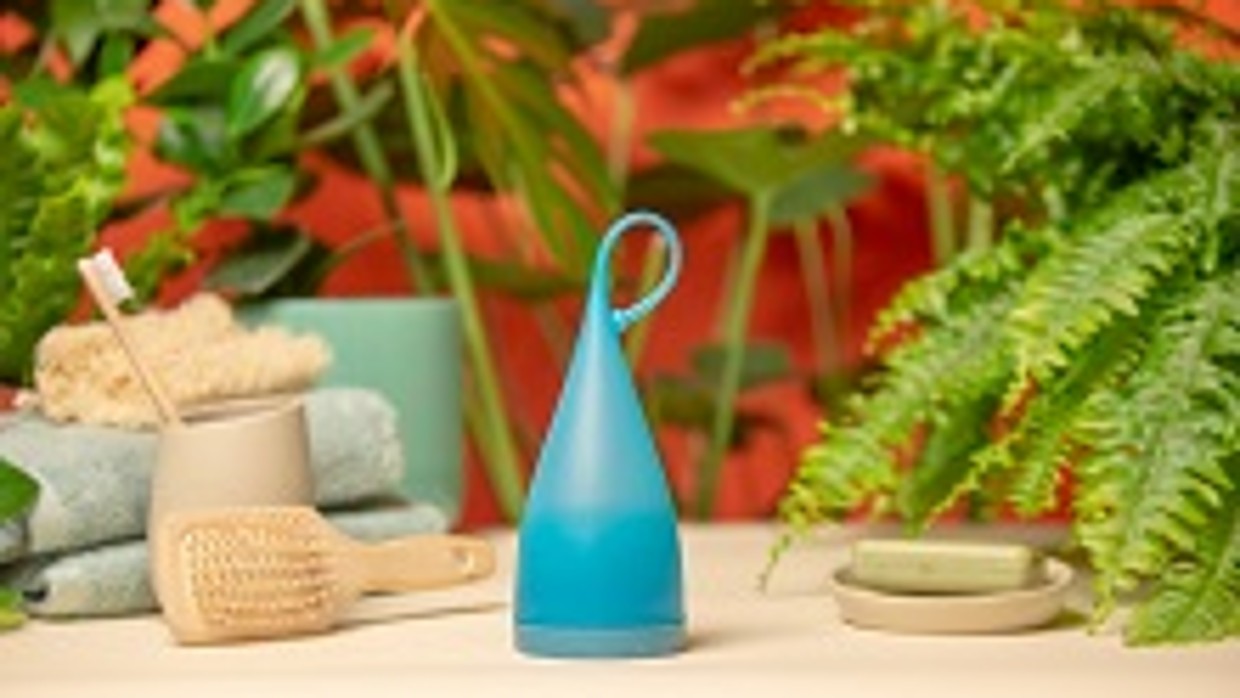 Back to all news