05/06/2023
CosmeticBusiness
AI Colleagues
Unilever Builds a Research and Development Team of Researchers and Robots
Ariana, Shirley and Gwen are three members of the research and development department at Unilever who are very different from the other 250 employees. They belong to a team of AI-controlled robots supporting the work on formulations for beauty products at the company's Materials Innovation Factory (MIF) in Liverpool. The manufacturer has published a report describing how collaboration with these new colleagues works.
120 Hair Washes in 24 Hours
The MIF was jointly founded by Unilever, the University of Liverpool and Research England and - according to the group - has the highest number of robots working anywhere in materials chemistry. The company says this enables it to develop cosmetics products that would otherwise have required decades of research. The main task of the robotic assistants is to process huge amounts of data to ensure that test samples are consistently assembled. Ariana can prepare identical hair fibre samples within a few seconds, for example. Shirley washes and conditions hair just like any other human, but much faster. This results in 120 absolutely identically prepared hair samples every 24 hours. Gwen creates foam and analyses its quality by the number and type of bubbles it contains.
AI Robots Additionally Involved in the Development of Colour Cosmetics
Products created with the help of AI include the Dove Intensive Repair range, with its patented Fibre Repair Actives technology, as well as a series of Tresemmé Colour Radiance Boosters designed to preserve the colour in hair fibres. AI and robots have also found application in the development of colour cosmetics. Unilever's Hourglass Confession Red Zero vegan lipstick is one example. Usually, red lipstick formulations contain carmine pigment, which requires the use of 1,000 beetles per product. With the help of AI, the research team was able to analyse colour combinations that otherwise could only have been replicated using millions of physical experiments.
Unilever has data to confirm the success of the collaboration between researchers and robots. Between 2020 and 2022, over 200 patents were registered based on data generated at the MIF.
Source: Unilever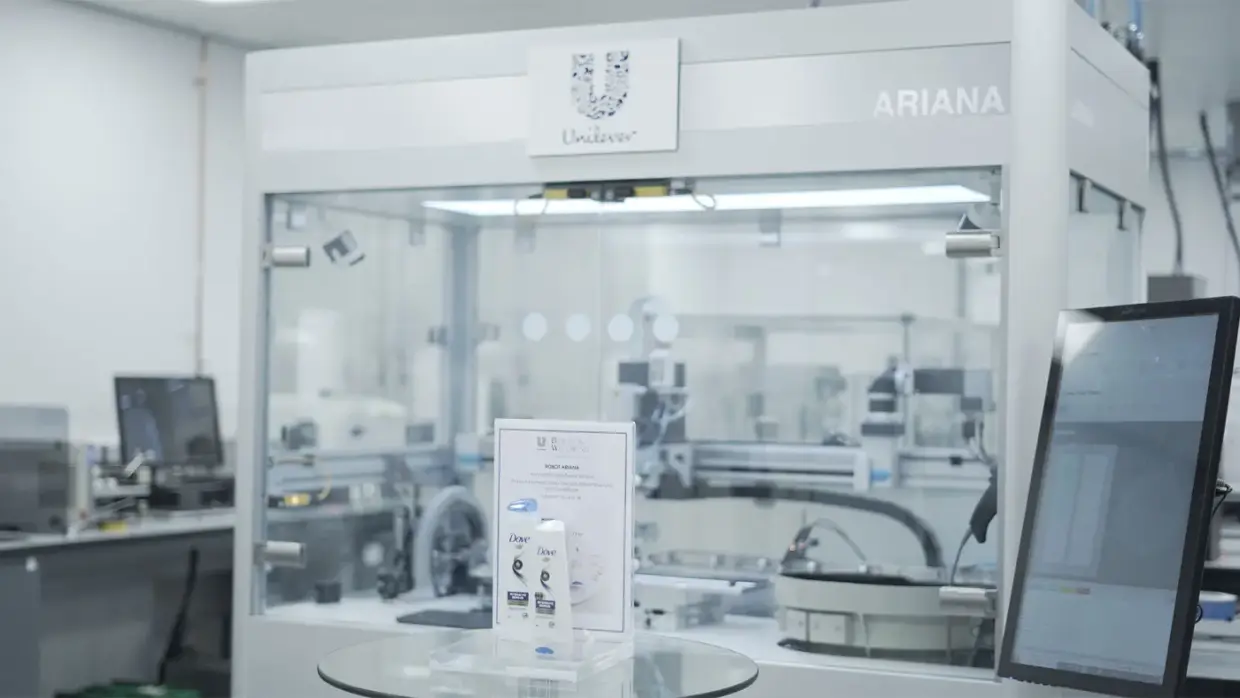 Back to all news