24/03/2023
CosmeticBusiness
A Robot To Bathe With
Lush Wants To Offer A New Type Of Bathing Experience With Its "Bath Bot"
Lush Cosmetics has further developed its invention of the bath bomb. With its "Bath Bot", the company recently unveiled a "digital bath bomb". The robot works together with the new Lush app. It is said to offer users a personalised, sensory bathing experience. For this purpose, a variety of experiences and playlists can be called up, which, together with the "analogue" bath bombs, are then supposed to turn the bath into a pick-me-up or preparation for a sounder sleep.
Sounds And Lights For Relaxation
The robot is identical in size and shape with the familiar bath bomb. It features a domed speaker for 180-degree sound and full-spectrum multidirectional lights that are said to fill bath and bathroom with a radiant light show. In the water, there will be a "bubbling audio waterdance" of tiny bubbles as they fizz across the floating speaker, and colours like "digital lavender", "luscious red" or "tranquil blue" are said to make the user feel relaxed.
The App Is The Partner of The Bot
The Lush app has been equipped with additional playlists for the bath robot. An individual playlist can be generated that matches the chosen bath bomb. There are also tracks of relaxing spa music or the company's podcast, "The Lush Sound Bath", to choose from. Thereafter, the user can choose between different audiovisual experiences, which the "Bath Bot" then projects into the bathroom.
Source: Lush Cosmetics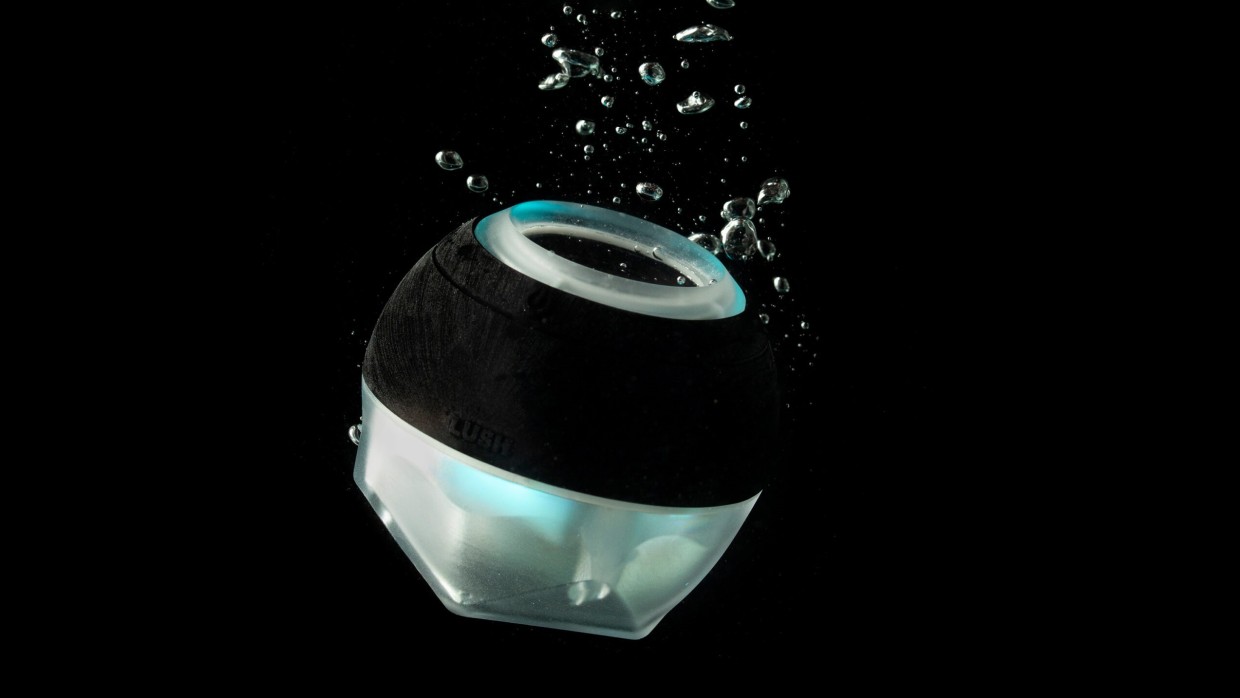 Back to all news