25/10/2023
CosmeticBusiness
A Beautiful New World of Make-Up
Maybelline Launches Virtual Brand Campaign on Gaming Platform
Maybelline New York has launched a 360-degree brand campaign on the virtual gaming platform Roblox. The company is specifically targeting the Roblox music community with virtual makeup looks, mini-games, and exclusive music. The features were developed in partnership with the company Splash, which specialises in gaming and AI music and offers a music game of the same name on the platform.
The Goal: Express Yourself!
The cosmetics brand has stated that its aim is to allow a new young target group to express themselves in a virtual world. Accordingly, the virtual make-up looks were created by make-up and 3D artists. Utilising Maybelline products, users can experiment with different styles, spray virtual graffiti and unleash their musical creativity. For example, the brand partnered with virtual DJ Kai to release a track that users could remix for a chance to win Maybelline products.
Forecast: Self-Expression Across All Platforms
According to Maybelline, the partnership with Splash on Roblox forms part of its commitment to reaching consumers on a variety of platforms. The company wants to give them the chance to interact with the brand in a virtual environment and present themselves in many different ways.
Source: Maybelline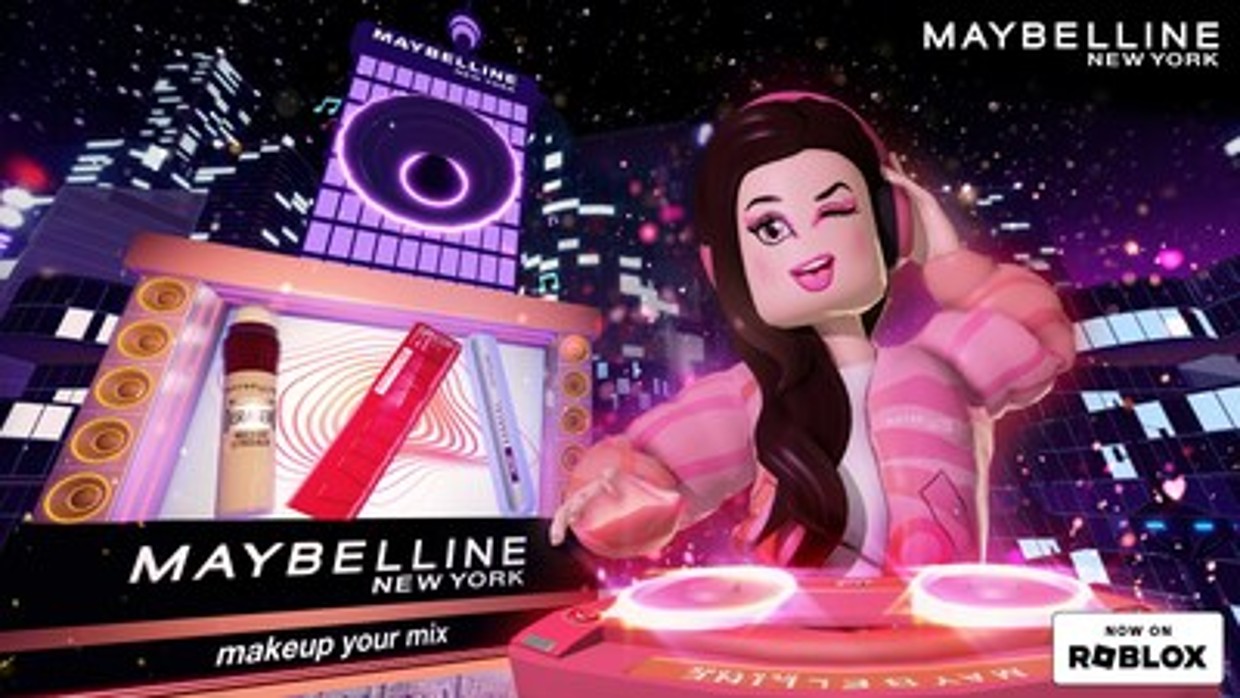 Back to all news