Recycling technologies for cosmetic packaging from postconsumer waste
Application of recycled polymers in cosmetic packaging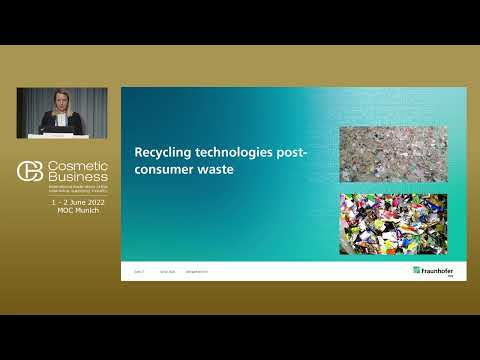 Description
The presentation will give an overview about the collection and sorting of packaging waste, especially cosmetic packaging. It will give an overview of the possible recycling processes and explanation about the advantages and disadvantages.
In addition, a project example shows what a possible recycling of collected cosmetic bottles can look like.
When using rPE, the quality is decisive for approval for packaging. For this purpose, a guideline for cosmetic products was created in cooperation with Fraunhofer IVV.