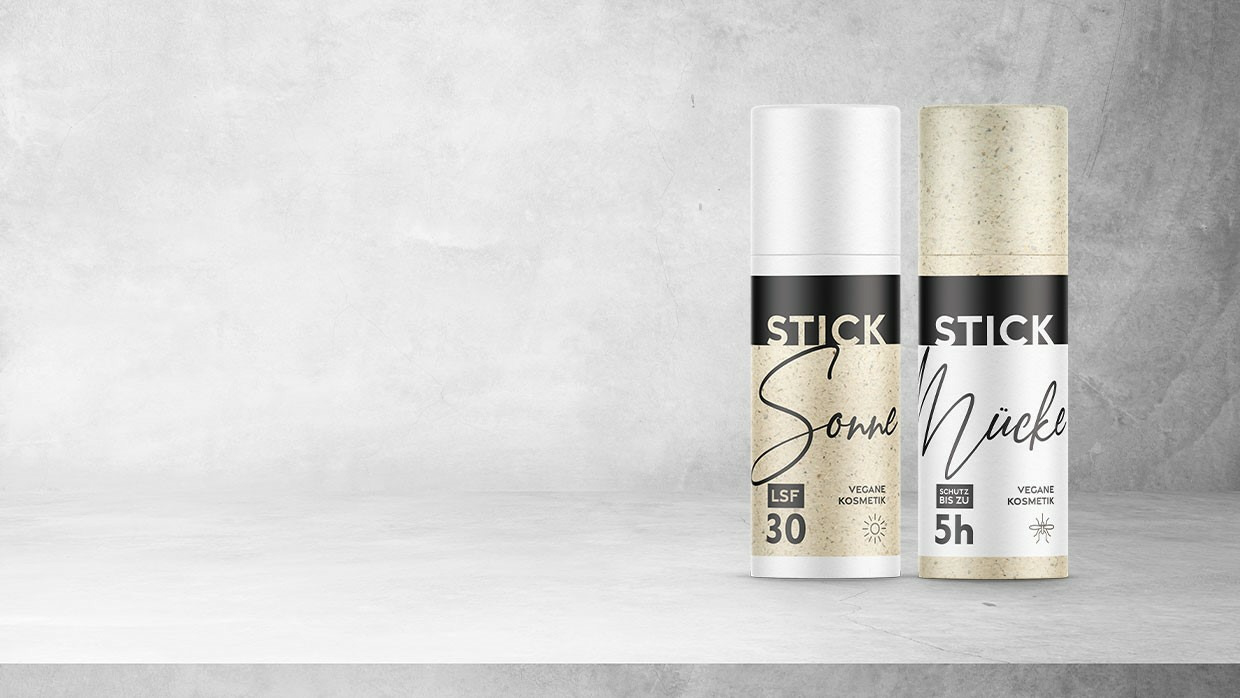 SKIN PROTECTION - Sun Protection Stick and Anti-Gnat-Stick
Move carefree in the great outdoors with our two PREMIUM HIGHLIGHTS.

For all OUTDOOR fans, the new products are the ideal companions - whether camping, hiking, surfing or skiing - or simply spending time in the sun or on balmy summer nights in the garden or on the terrace.

Our SUN PROTECTION STICKS with SF30 and SF50 protect the skin from the harmful UVA and UVB rays - no whitening and coral friendly.

Our ANTI-GNAT-STICK keeps annoying mosquitoes, horse flies and ticks away from the skin and has a pleasant scent at the same time.

Both products protect and care at the same time. They are absolutely practical to use. Remove the lid and apply directly to the skin. Ideal for face, décolleté, neck and arms. The stick in the sustainable paper tube fits perfectly in your jacket pocket, handbag or backpack.

QUALITY PRODUCTS that convince. Come and visit us at our stand and see for yourself.
More Products of Wachsfabrik Segeberg GmbH
Contacts
Wachsfabrik Segeberg GmbH
Contact
Asternweg 11
23795 Bad Segeberg
Germany
Tel.: +49 4551 95630

Your Contacts