INNOVATION ROUTE - "OLEAWHITE"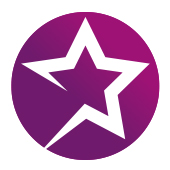 Innovation Route
Plant-based product with properties similar to petrolatum.
"OLEAWHITE" (INCI: Olus Oil) from our Italian partner GILAS is a 100% plant-derived product, with similar properties to Petrolatum. It is a soft, fatty waterproof paste that has a pleasant touch, with interesting properties when used in different types of cosmetic products.
"OLEAWHITE" stabilizes emulsions at a broad range of temperatures, without changing consistency of emulsion. It is suggested among others to formulate in sun care, make-up and baby cosmetic products.
More Products of SLI Chemicals GmbH
Contact
Insterburger Straße 7
60487 Frankfurt
Germany
Tel.: +49 69 747428-0

Your Contacts