INNOVATION ROUTE - "AGENAJEL CLEAR"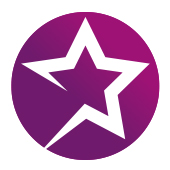 Innovation Route
Starch for high transparency in cosmetic formulations.
In cosmetics, soluble synthetic polymers are used for thickening. These accumulate in nature and pollute the environment.
Starch-based thickeners, on the other hand, are easily biodegradable. A new development from AGRANA is "AGENAJEL CLEAR" (INCI: Hydroxypropyl Starch Phosphate), which is made from potato starch. It creates an excellent texture paired with an unusually high level of transparency for starches. The product was developed for use in hair gels and is also excellent at thickening creams, lotions and shampoos.
More Products of SLI Chemicals GmbH
Contact
Insterburger Straße 7
60487 Frankfurt
Germany
Tel.: +49 69 747428-0

Your Contacts