INNOVATION ROUTE - OSMOCEAN Phycoskin® – 100% natural Rejuv-Detox active from marine holobiont. High sustainable by upcycling, high activity by nature.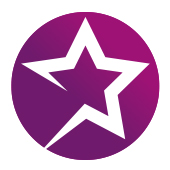 Innovation Route
OSMOCEAN PHYCOSKIN® is the first cooperative well-ageing cosmetic active from marine holobiont.

Combining Blue biotechnology (Phycoshere Biodynamic Technology®) and inspired by nature, we biomimicry the Rock Coast ecosystem, where a group of microorganisms (epilithic phytoplankton holobiont) cooperates, producing protective metabolites, to survive against cellular osmotic stress and the effect of free radicals, caused by solar radiation and desiccation.

It is composed of Rejuv-Detox complex, a blend of natural marine osmolytes - amino acids and saccharides - with an extraordinary rejuvenating power against cellular ageing.

4 mechanisms of action:

- Osmoprotectant effect maintain cell turgor.
- Stimulating procollagen type I up to 44%
- Preserving collagen and elastin fibers by anti-glycation effect
- Scavenging ROS

Upcycling, COSMOS approved, Vegan Certified, 100% natural (ISO 16128).
More Products of MC Beauty Science GmbH