GREEN ROUTE - Sustainable carton blister packaging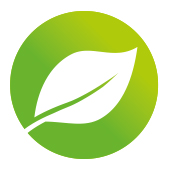 Green Route
The pivoting head of the Dr.BEST and Aquafresh toothbrushes that are well known from advertising will now appear behind an innovative patched window made of sustainable cellulose fibres – no longer densely packaged in a plastic cover, as is common in this segment. The packaging consists of sustainable and recycled materials. The blister card and blister
cover are even made from FSC®-certified carton (FSC®-Mix, FSC® C005891). It is one of the first mainstream toothbrush packaging that can be completely disposed of in the paper waste and recycled without having to take the effort to
separate it into individual parts beforehand.
More Products of Karl Knauer KG
Contact
Zellerstraße 14
77781 Biberach
Germany
Tel.: +49 7835 7820

Your Contacts