GREEN ROUTE - BALLERSTAEDT & CO. OHG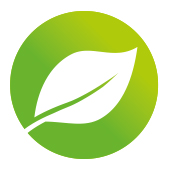 Green Route
At BALLERSTAEDT, sustainable action is part of our corporate identity! Our goal is to use resources responsibly in order to satisfy the needs of our customers and stakeholders and thus to protect our world for future generations.
The main material for our sealing lids is aluminium, which is sourced exclusively from selected suppliers, 95% of which are based in Germany and Europe. As a packaging material, aluminium guarantees absolute protection against external influences such as light, foreign aromas or oxygen. Our customers' products are thus protected and given a longer shelf life. Aluminium is fully recyclable without any loss of quality.
Furthermore, BALLERSTAEDT has developed a completely new sealing material which, as a mono-material focuses on recycling instead of disposal - completely in line with the Packaging Act. Whereas conventional sealing materials usually consist of composite materials that cannot be industrially broken down into their components and are therefore difficult to recycle, BALLERSTAEDT offers the single-variety plastic sealing films BaCo Sealfilm Mono-PET and BaCo Sealfilm Mono-PP, which can thus be transferred together with the container into the respective recycling stream.
In the manufacture of our products, resource conservation and environmental protection are our top priorities! Emissions are reduced to a minimum and our declared goal is to make the processes at the Rastatt site climate-neutral. We already produce solar power to save energy and to use renewable energies, thus covering about 75% of our electricity needs. For heating purposes, we use 50% biogas and 80% of our company fleet consists of electric and hybrid vehicles.
BALLERSTAEDT is also part of the ECOVADIS network.
More Products of BALLERSTAEDT & CO. OHG
Contact
Hardbergstraße 11
76437 Rastatt
Germany
Tel.: +49 7222 95150

Your Contacts