GREEN ROUTE - Responsibility for the world of tomorrow! Even now!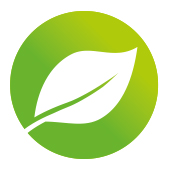 Green Route
For almost ALL HDPE and PET products, we offer alternative and sustainable materials:
R-PET (recyceltes PET) – cosmetic and food certified
Made from PET packaging (PCR = Post Consumer Recycelt)
recycling-percentage of the finished product.: 25%, 50% or 100%
Green HDPE – cosmetic and food certified Material made from 100% renewable raw materials made from sugarcane.
Contact
Hölker Feld 10-12
42279 Wuppertal
Germany
Tel.: +49 202 648240