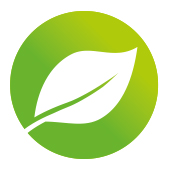 Green Route
With EcoFusion Top, Albéa is going a step further towards responsible packaging: The two-in-one solution allows more than 80% weight reduction compared to standard head+cap solutions providing 55%* weight reduction for the whole tube compared to standard tubes.

By fusioning the tube's head and cap, Albéa makes EcoFusion Top a first on the beauty market. As a single-component open-and-close breakthrough system, it is the most advanced solution in weight reduction on the market providing a reduced environmental impact.

EcoFusion Top is made from HDPE to guarantee mono-materiality and recyclability. This two-in-one system will be available with various sleeve options.
From May, the solution will also be available in diameter 35 mm in addition to the current diameter of 50 mm.

This innovation is also adapted to the e-commerce market and complies with Ista-6 standard.

*tube D50, 200ml, EcoFusion Top + Thin-Wall 350µm vs. standard head+cap with 500µm sleeve thickness.
Contact
Bamberger Strasse 25
96110 Schesslitz
Germany
Tel.: +49 9542 94490