GREEN ROUTE - SIBO G. ultralight cap and shoulder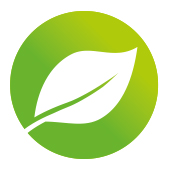 Green Route
SIBO Group is a manufacturer of plastic caps and shoulders, moulds, technical components and items for pharmacy and medicine. We export to over 70. We supply many of the world's standard-bearers in the fields of oral care, cosmetics, pharmacy, medicine, household, sanitary, food and other.

Here's our NEW ultralight cap and closure!

The combination of them both together weighs just 1,6 grams! They come with DIA 35 mm.

They fit stand up tube and have quick turn for easier opening and closing. Another feature is also lock at the end of closing.

The cap is ergonomically designed for easier opening and closing. The ribs on the bottom side provide stand-up stability.

The shoulder is of standard thread, has lower height and standard outer design for laminate welding.

How much of a turn? A ¼ turn has this three-star thread.

The combination offers a lock function for easy adjustment.

Option of PE-HD, PP and of PCR use.

Get more information at sales@sibo-eu.com.
Contact
Kidriceva cesta 99
4220 Skofja Loka
Slovenia
Tel.: +386 4 5021200

Your Contacts