INNOVATION ROUTE - RE PLACE - The rechargeable glass jar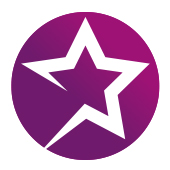 Innovation Route
RE PLACE, the 50 ml rechargeable glass jar is the perfect solution that combine positive luxury together with sustainability thanks to the PP inner removable cup. After use it can be easily removed from the jar, change with a new one, giving a second life to glass jar.
RE PLACE is available in 2 glass jar disegn, Deluxe and Unique, both feature an extremely thick jar bottom for a luxury look
Both glass jar and inner cup can be customized using various effects and decorations, giving the individual packaging elements their own distinctive, eye-catching identity.
Contact
Via Tesino 62/64
26010 CAPERGNANICA CR
Italy
Tel.: +39 0373 2331
Fax: +39 0373 233355