GREEN ROUTE - Sustainable care products "Made in Germany"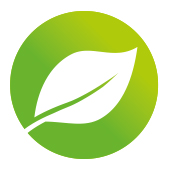 Green Route
Sustainable care products are the focus of the established cosmetics specialist KHK GmbH.
Vegan natural cosmetic lip balm is offered in environmentally friendly containers made of FSC-certified cardboard or recycled plastic or also in a casing made of sugar cane-based polyethylene / Green PE, which is – as a mono-material - 100% recyclable.
Particularly sustainable are care products that come completely without a case and are packaged only in recycled paper: lip balm, hand care and a rich body butter.
High-quality lip care formulas are developed in our in-house laboratory and are also available with a sun protection factor or as certified, vegan natural cosmetics. The lip care formula LipNature Fair is 100% plant-based and vegan. It can be certified according to the high requirements of the recognized NATRUE natural cosmetics seal and also has a high Fairtrade raw material portion of 58%.
Contact
Innungstraße 29
50354 Hürth
Germany
Tel.: +49 2233 717710
Fax: +49 2233 7177110
Your Contacts